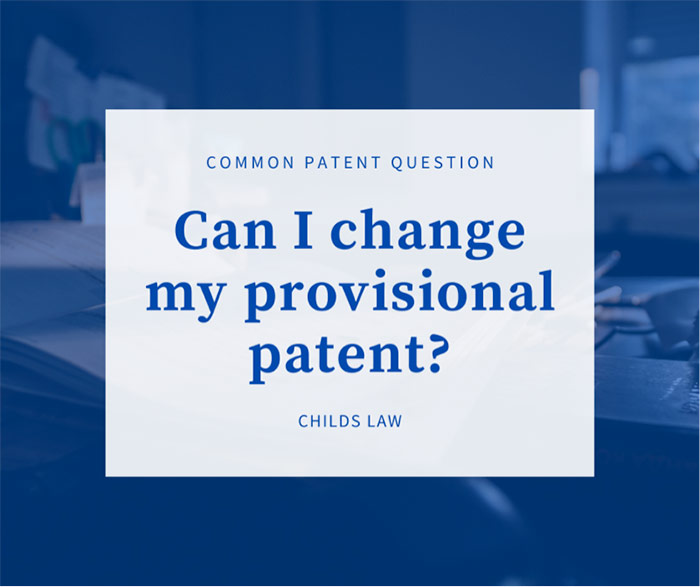 Common Patent Question: Can I change my provisional patent?
As a patent attorney, I often get asked something like:
"I filed a provisional patent application, but I recently got great experimental results, OR actually made a prototype, OR improved my invention. Can I change my provisional patent application to add these improvements?"
Yes, you can update your provisional application by filing another provisional and claiming priority to both.
One of the great things about filing a provisional application is that you can improve on your invention for a year before filing a non-provisional application. Once you file a non-provisional application, you cannot make any material improvements.
Technically, U.S. Provisional Patent Applications cannot be amended for any reason.
However, realistically, you can file as many provisional applications as you want within a year of your original filing. We just add your improvements into the document of your original provisional and file it as a second provisional. Then, when we file the non-provisional, we claim priority to both provisional priority dates. This is the patent equivalent of "saving your work" as you go.
Want to protect your invention?
Call us at 832-621-0353 to schedule a complimentary consultation and we will be happy to discuss how best to protect your innovation and profit margins. We're available Monday through Friday to answer your questions.