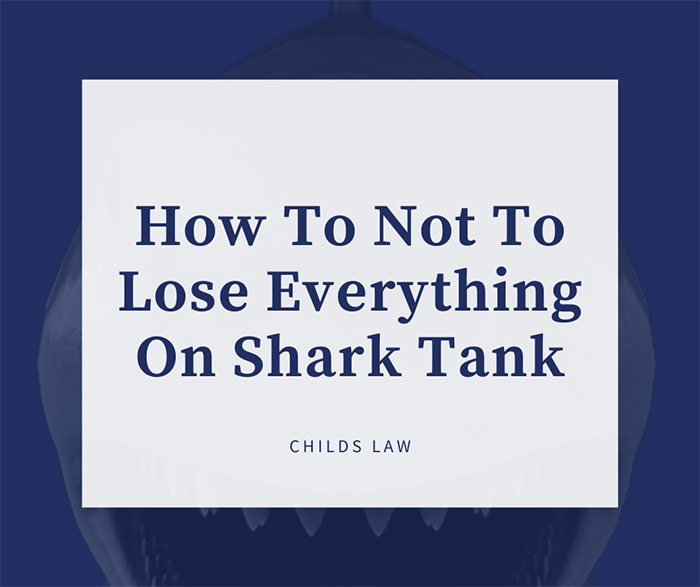 Everyone loves watching Shark Tank.
It's the drama of watching entrepreneurs give the pitch of their lives to some of the most successful and shrewd investors in history. Getting the right deal could make or break a business.
But most people assume that the deals they see on TV are final.
They are not.
After the show, the investors on Shark Tank perform their due diligence before any checks are signed.
In Robert Herjavec's book "You Don't Have To Be A Shark," he reveals that there are 3 common deal breakers:
Exaggerated Numbers — Know your sales, debts, and profit numbers because if you exaggerate: you lose the deal.
Failing to Disclose Partners — Even sharks like to know who they will be swimming with.
Failing to File a Patent Application to protect your invention.
This last one may seem like a surprise, but it shouldn't be. Why do so many investors want you to have a patent? Because patents protect profit margins and help investors get their money back. No one wants to invest money in an innovative business unless they know that those innovations are protected and can help sales.
Patents protect profit margins. And investments in your business.
Need investors for an innovative business?
Call Childs Patent Law at 832-621-0353 before you get eaten alive.